Boston Bruins Jersey History: 1972 - 1973
---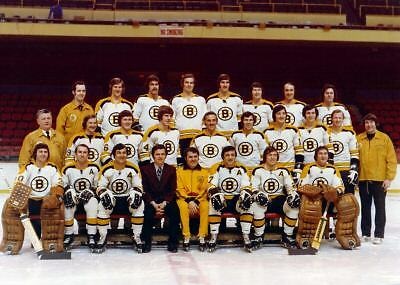 * Note: I would love a larger color team photo if anyone can share one.
The Bruins would utilize Wilson dureen knit jerseys for the 1972-73 season that featured a gold shoulder style and a neck tie-down with three eyelets on each side. For the most part, white laces were used on black sweaters and black laces were used on white sweaters.
I believe the Bruins would only use one set of jerseys for both home (white) and road (black) throughout the season.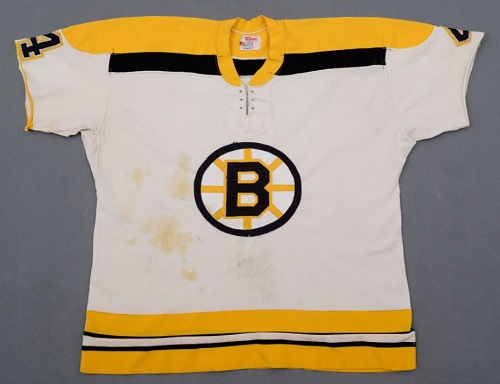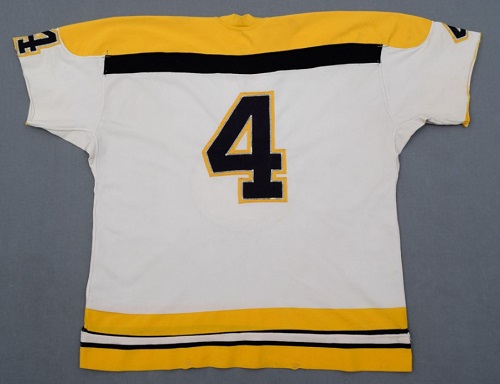 Home Jerseys
Photo Source: Classic Auctions
Yes - Those sleeves have actually been cut off :(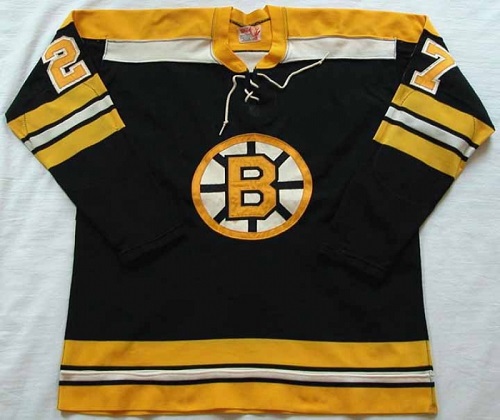 Road Jerseys
Photo Source: GameWornAuctions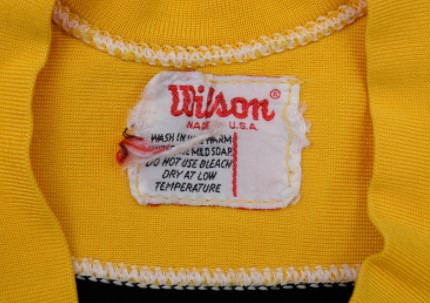 Manufacturer:
Wilson
Style:
Dureen Knit
Patches:
None
Fight strap style:
TBD
In addition to their Wilson dureen sweaters, the Bruins would experiment with a set of Stall and Dean mesh jerseys late in the season and into the playoffs. The white set appears to have been worn in three games, all at the Boston Garden - Their final regular season home game vs. the Montreal Canadiens and their first two home playoff games vs. the New York Rangers. I have not been able to find any proof that the black jerseys were ever worn during a game. These jerseys are easy to spot if you focus on the unique neck\collar design and pattern.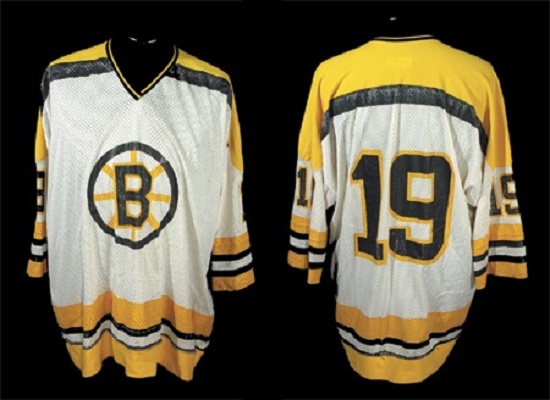 Stall and Dean Mesh - Home Jersey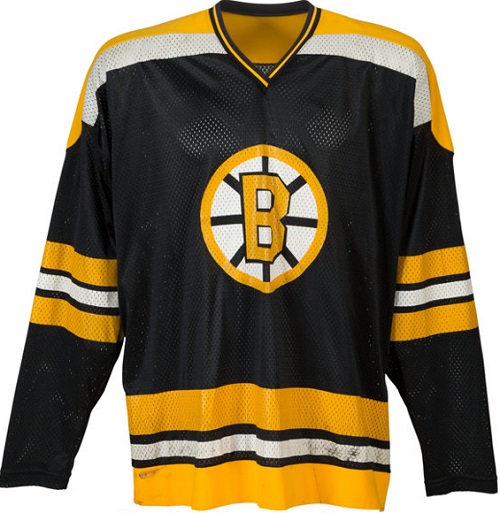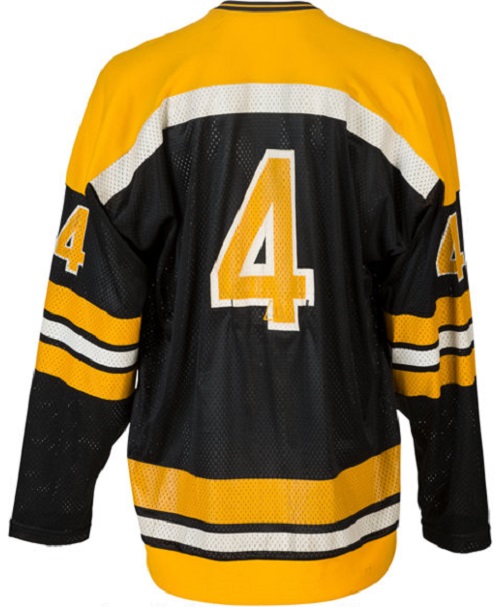 Stall and Dean Mesh - Road Jersey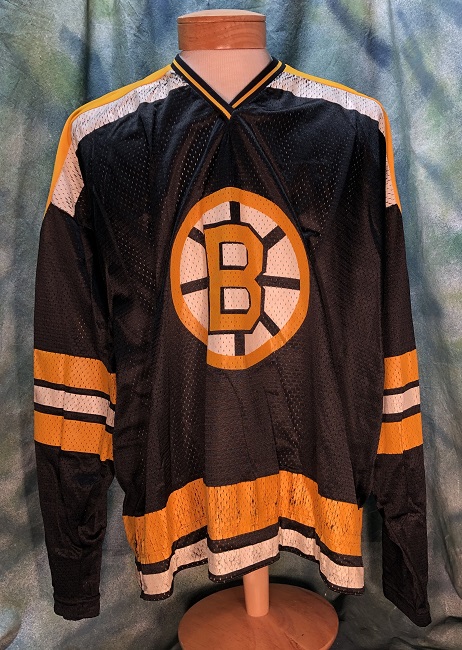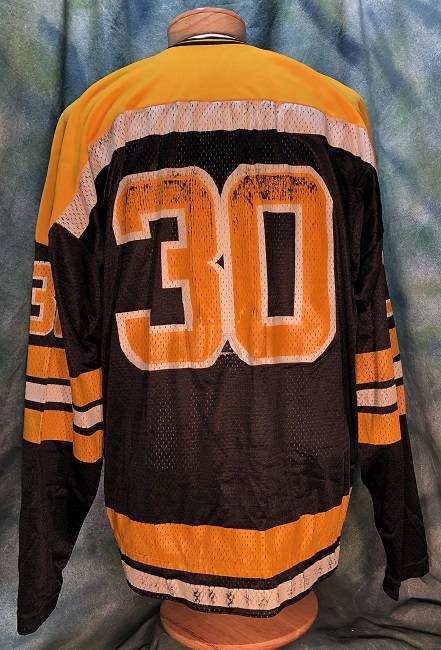 Stall and Dean Mesh - Road Jersey
Photo Source: Frosty's Hockey World

You can see more detailed information on this Ross Brooks jersey HERE
Interestingly, these experimental sweaters were brought to training camp in the fall of 1973 for media photos and show up repeatidly on the 1974-75 hockey cards sets: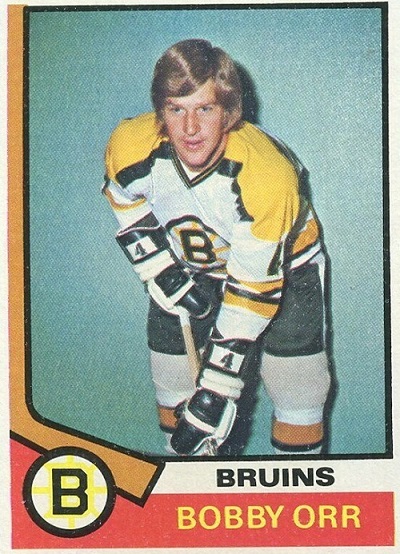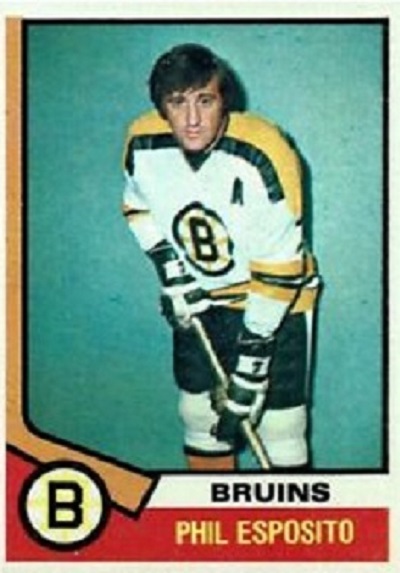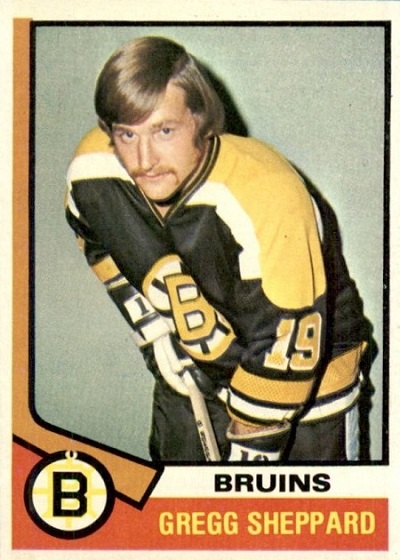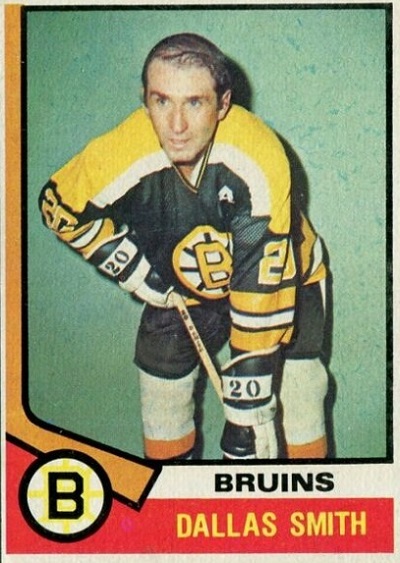 I am trying to confirm that these were used during pre-season games in 1973. Any assistance would be appreciated.
Boston Bruin Goalies in 1972-73:
Ed Johnston
Ross Brooks
John Adams
Jacques Plante
1973 NHL All-Star Game Jerseys
The Boston Bruins would have four players suit up for the NHL All Star Game on January 30, 1973 in New York City along with Cup-winning coach Tom Johnson.
Bruins to participate in the All Star Game:
Bobby Orr (defense)
Dallas Smith (defense)
Phil Espositio (center)
Ken Hodge (right wing)
Here is an example of the jerseys the Bruins wore during the game: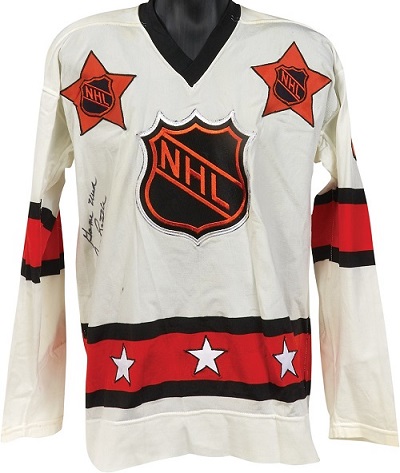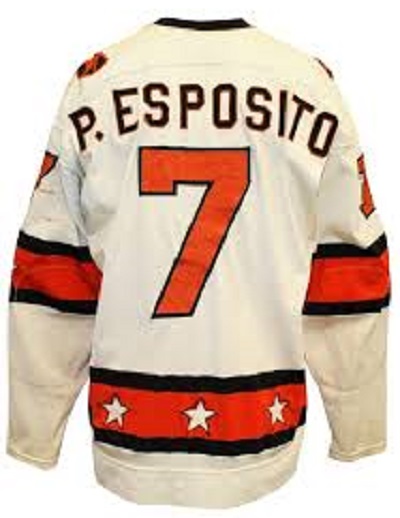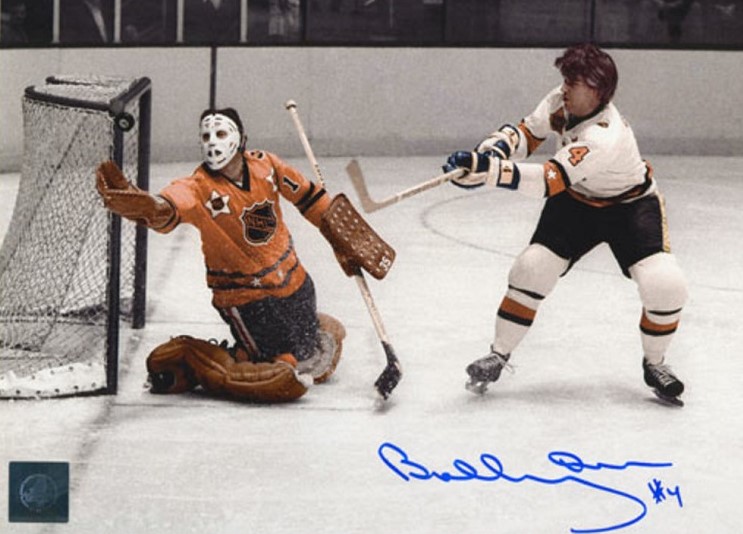 Here are some photos from the 1972-1973 season: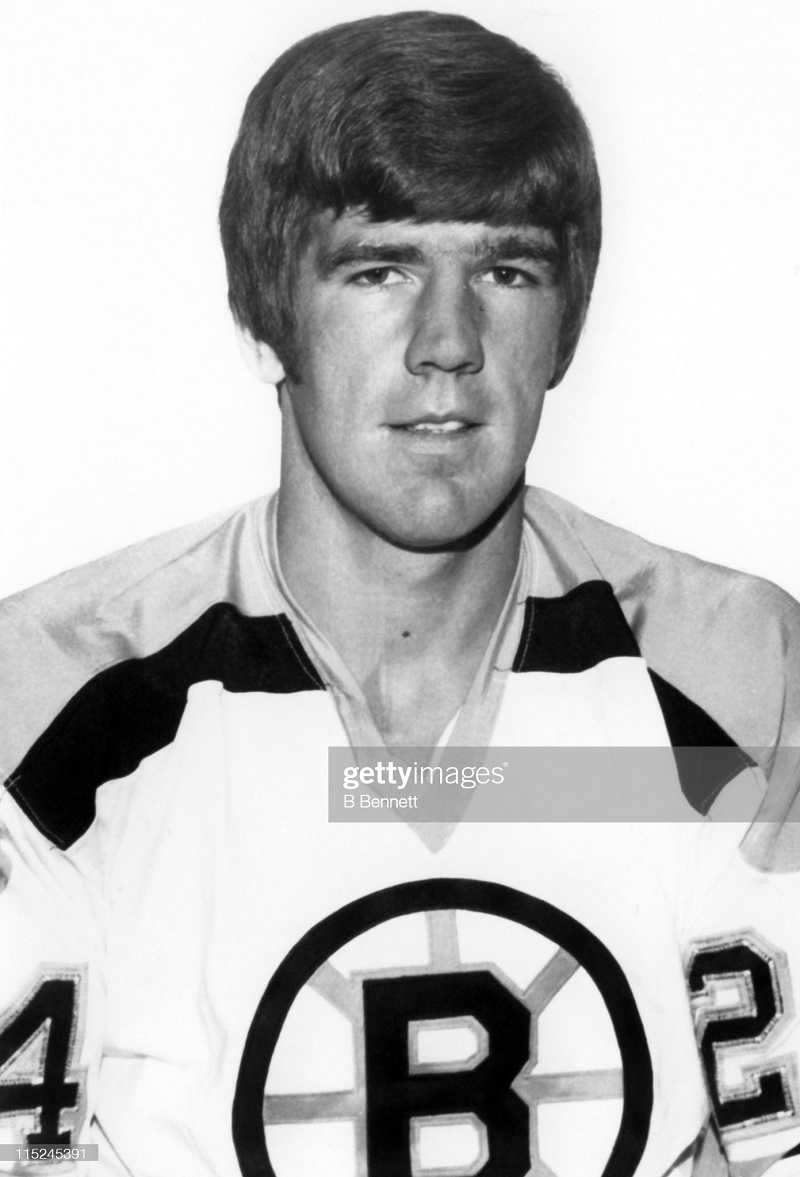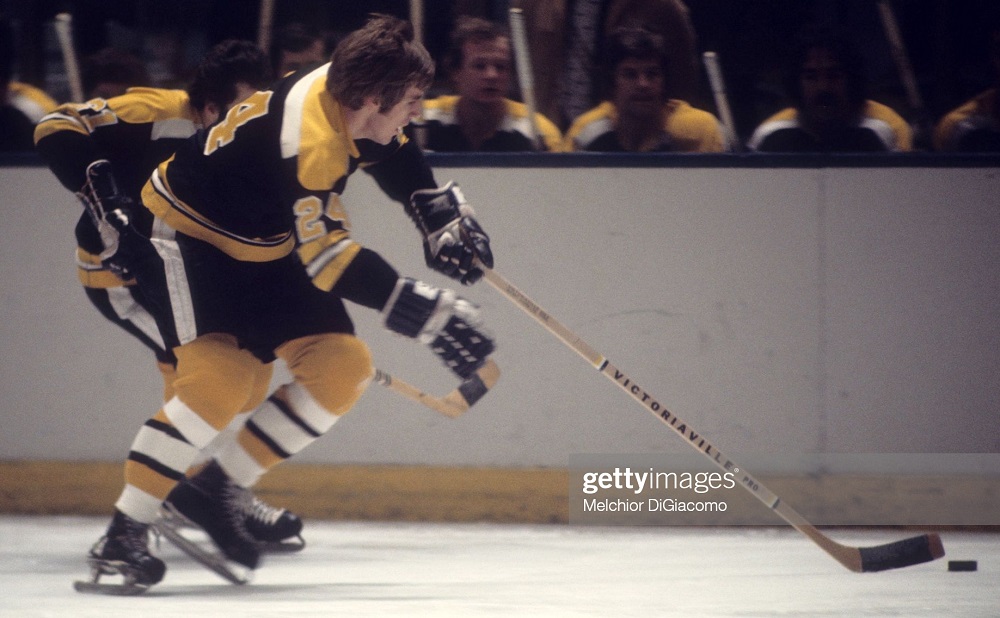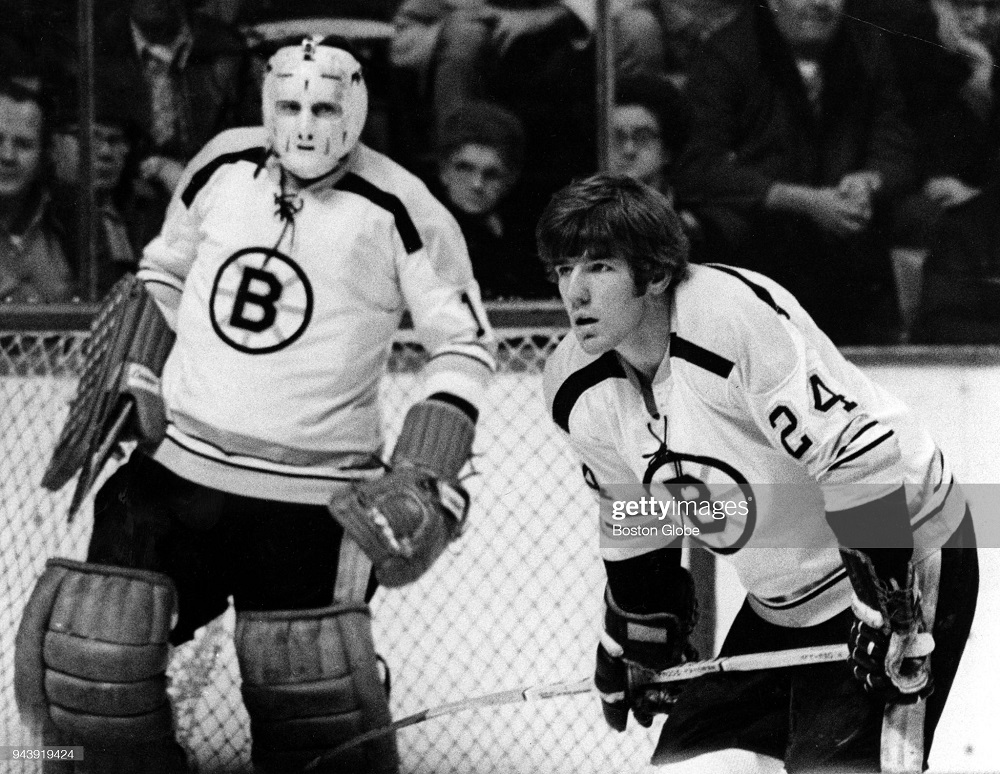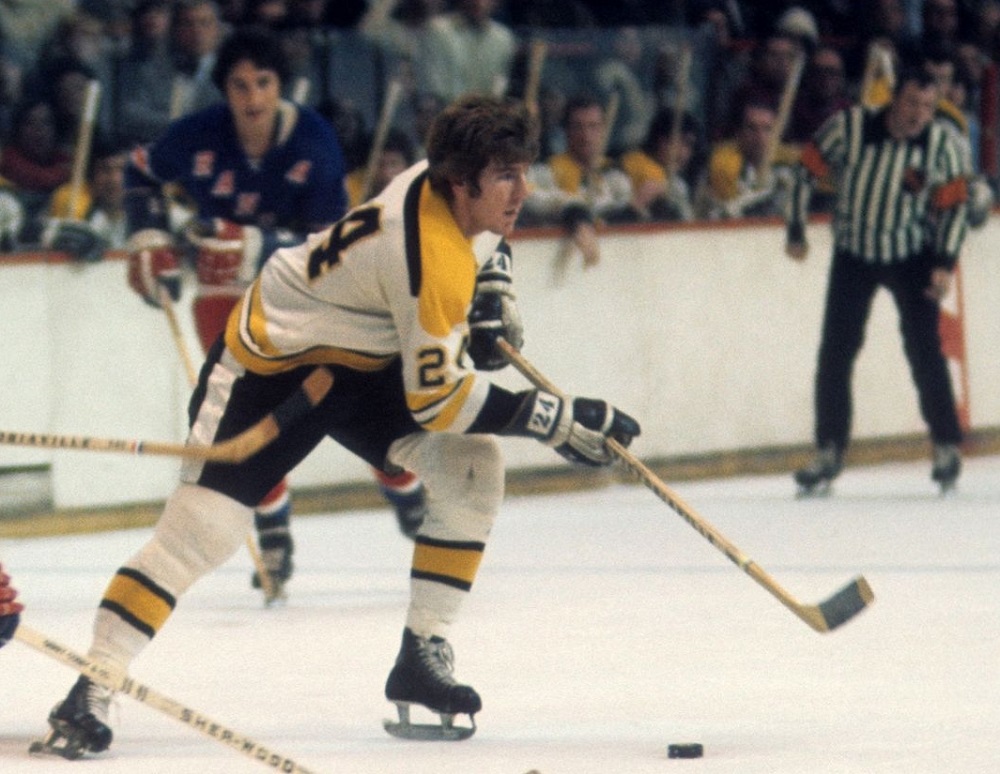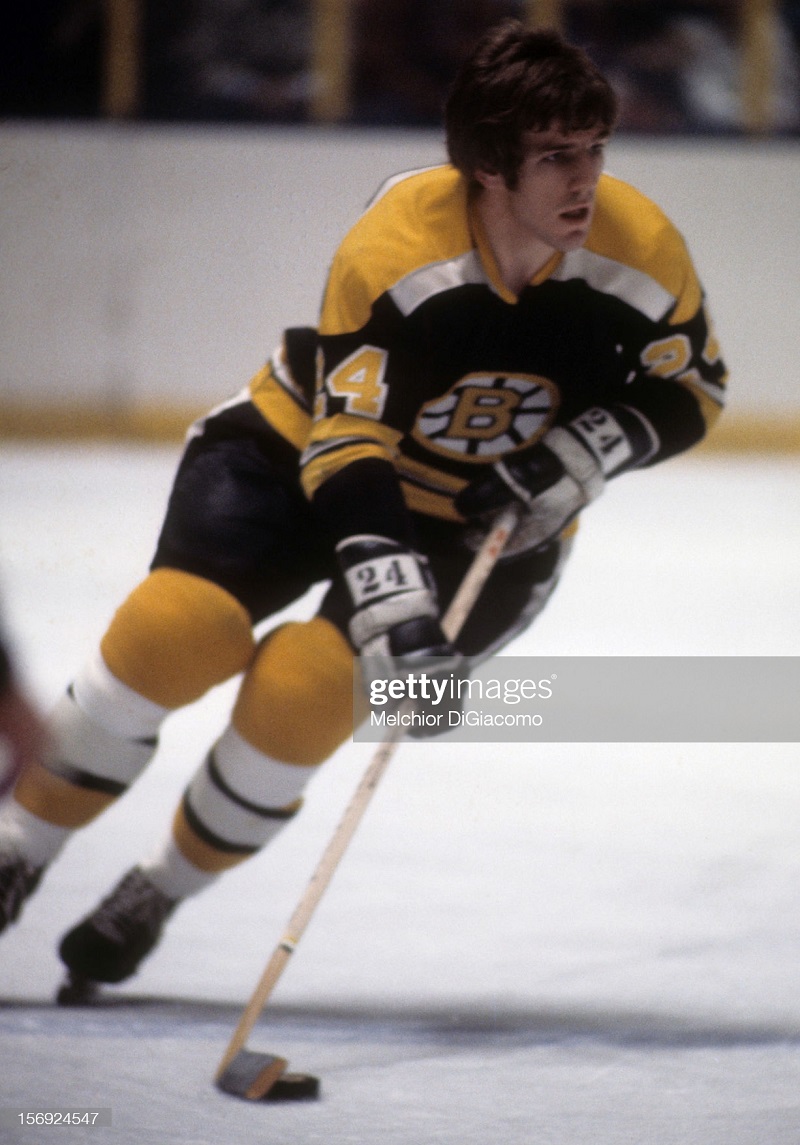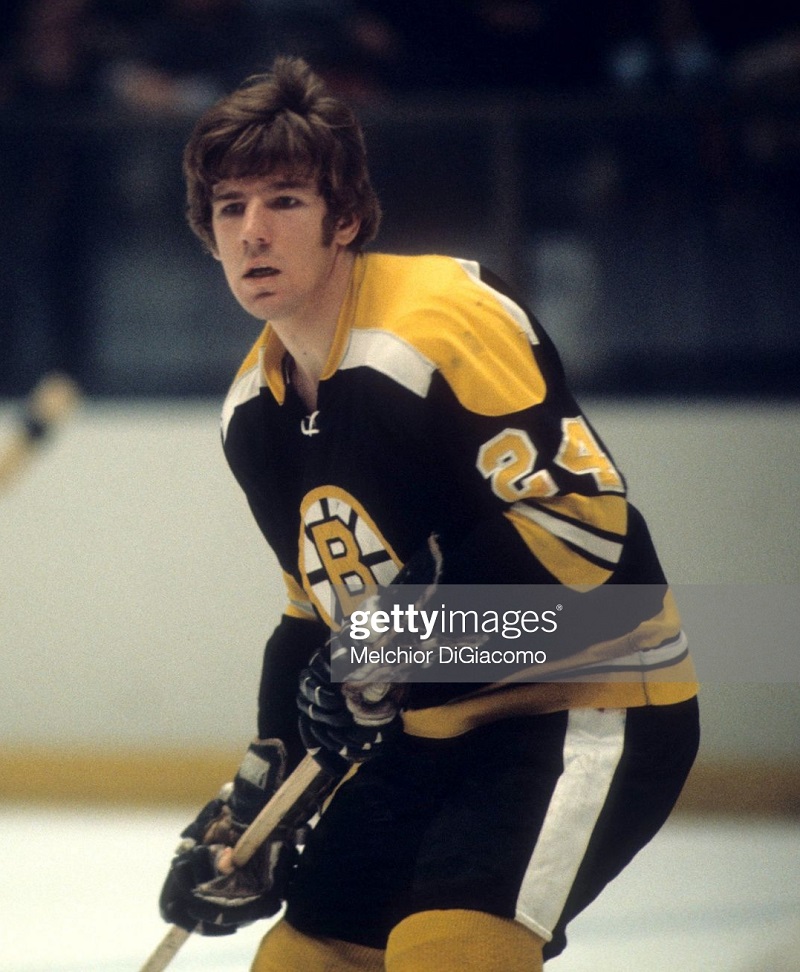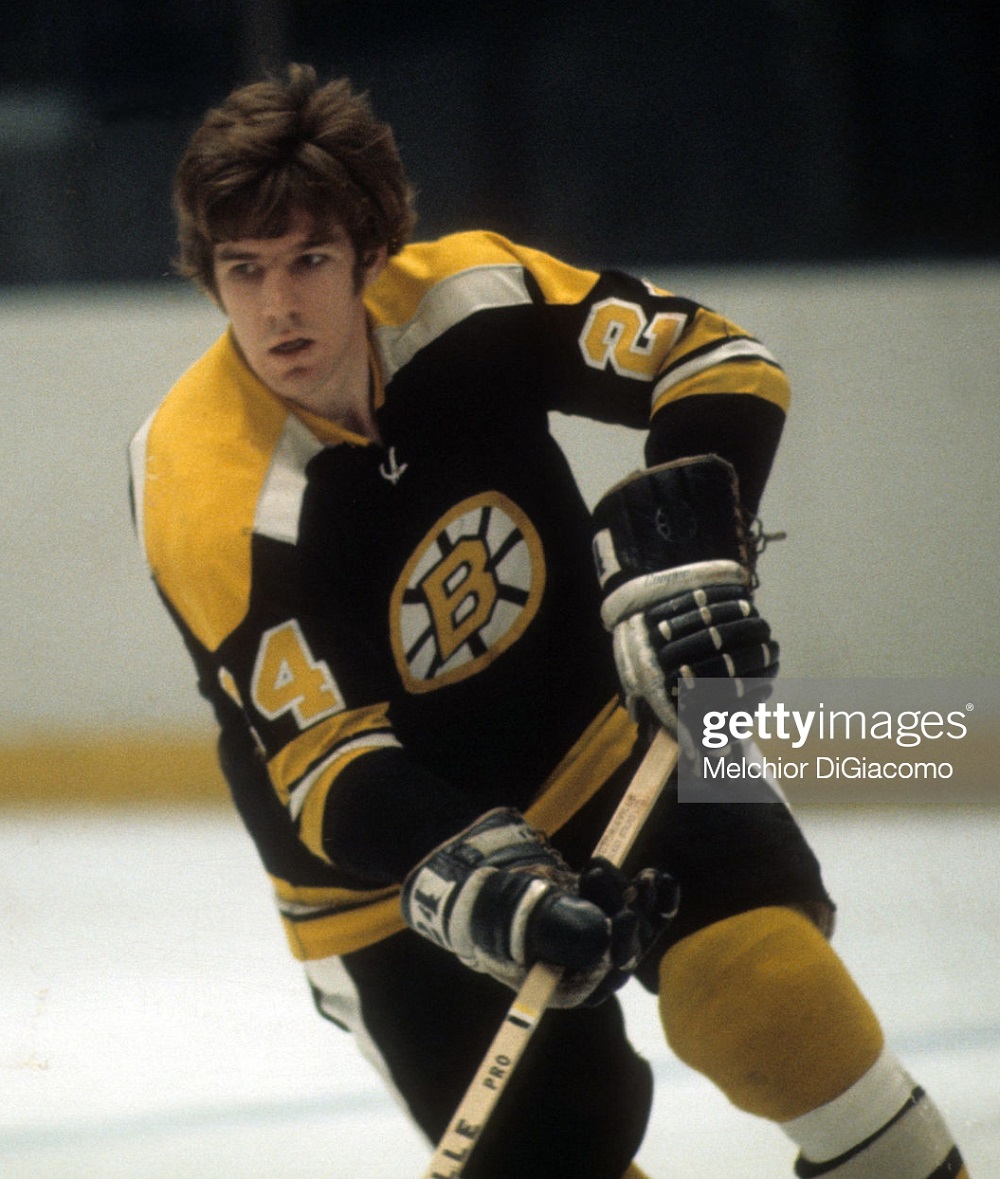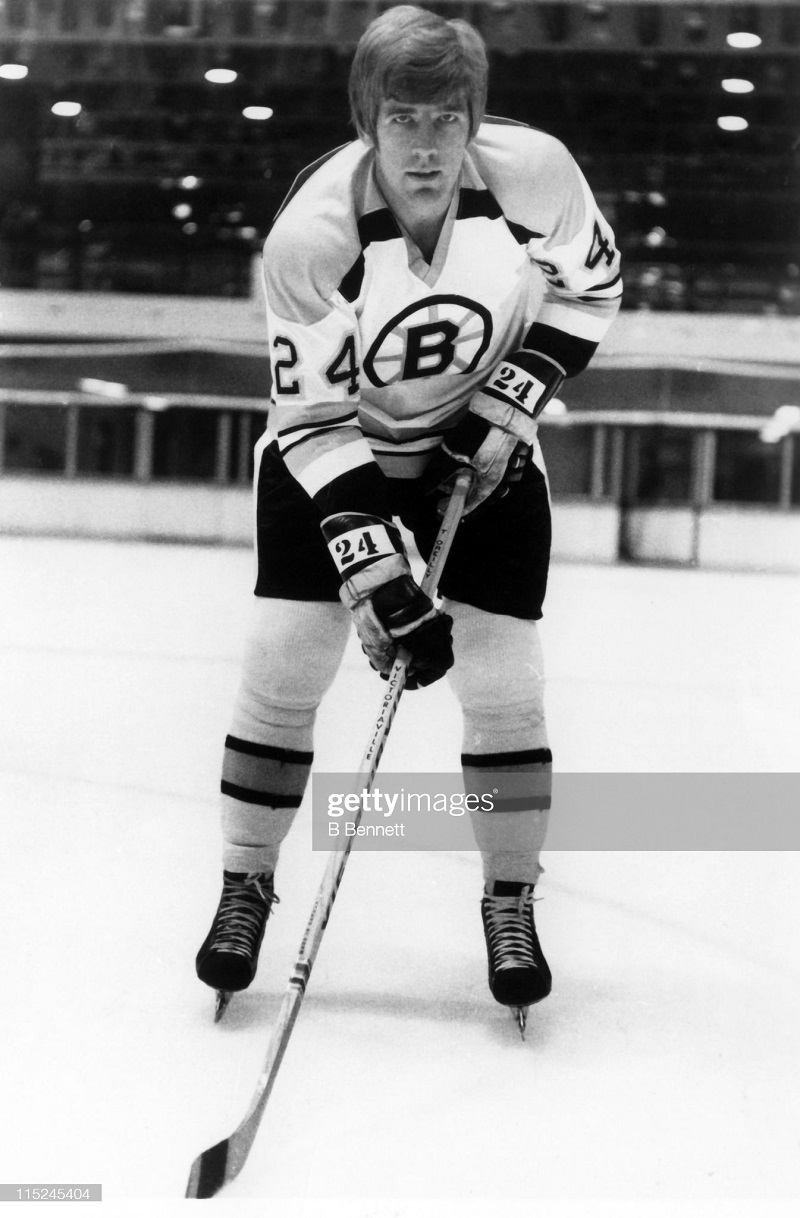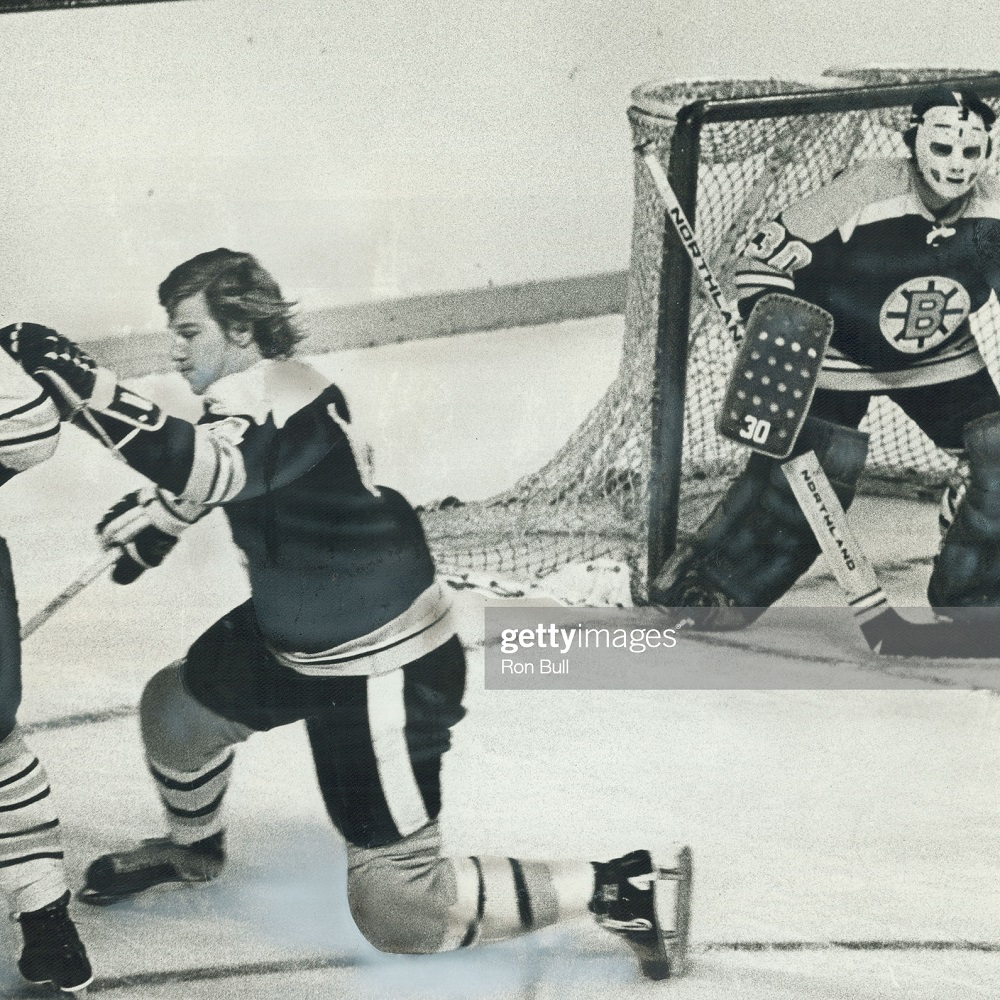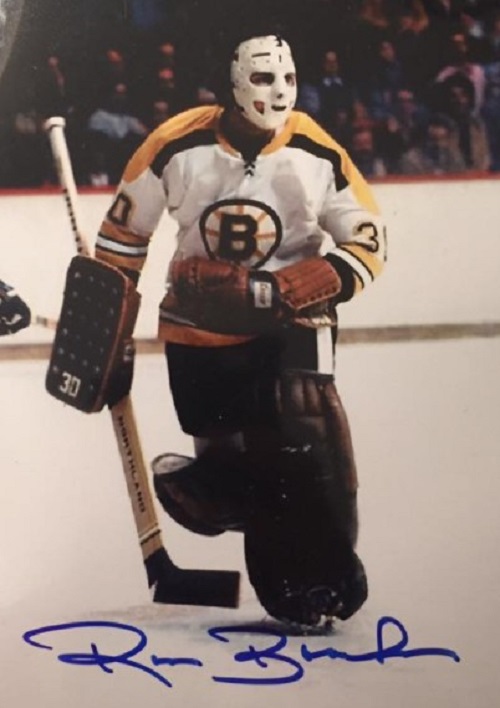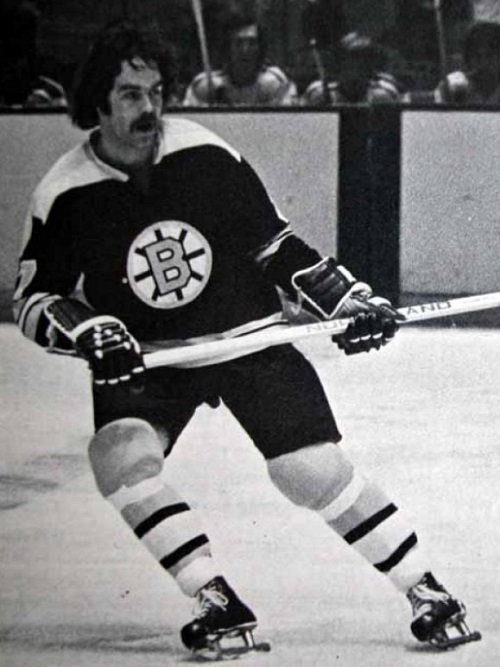 Past Auction Results:
1972-73 | Derek Sanderson | Road\Black | Details
1972-73 | Bobby Orr | Home\White | Details
1972-73 | Ross Brooks | Road\Black\Mesh | Details
1972-73 | Bobby Orr | Road\Black\Mesh | Details

---