Boston Bruins Jersey History: 1971 - 1972
---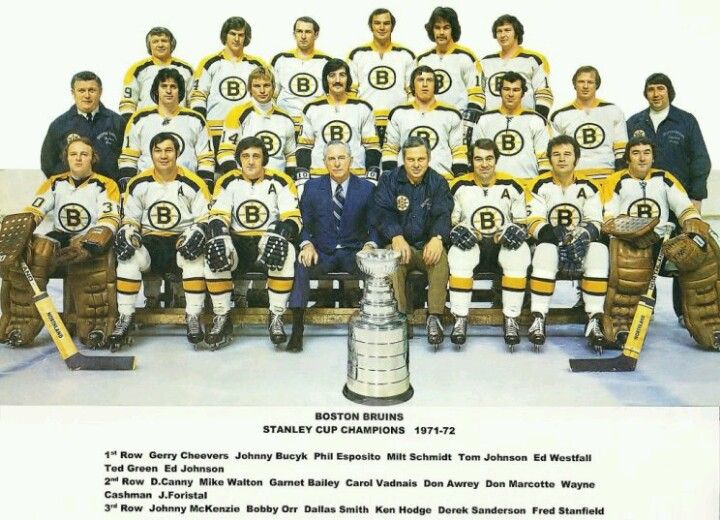 The Bruins would utilize Wilson dureen knit jerseys for the 1971-72 season that featured a gold shoulder style and a neck tie-down with three eyelets on each side. For the most part, white laces were used on black sweaters and black laces were used on white sweaters.
I believe the Bruins would only use one set of jerseys for both home (white) and road (black) throughout the season.
It is believed the Bruins would use a new set of jerseys for the playoffs that would be carried over and used the following regular season.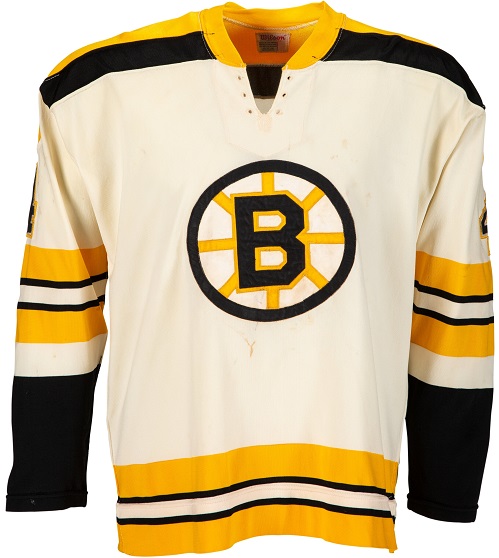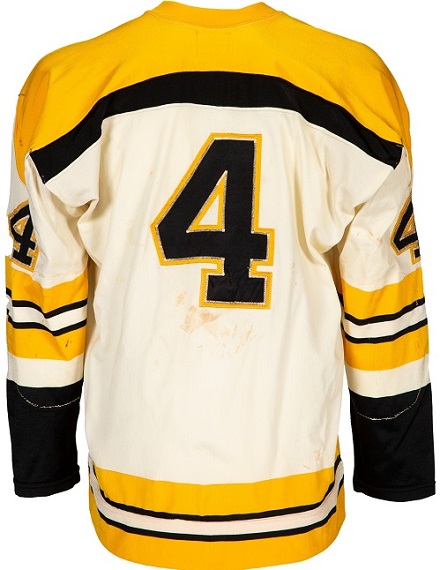 Photo Source: Heritage Auctions - ha.com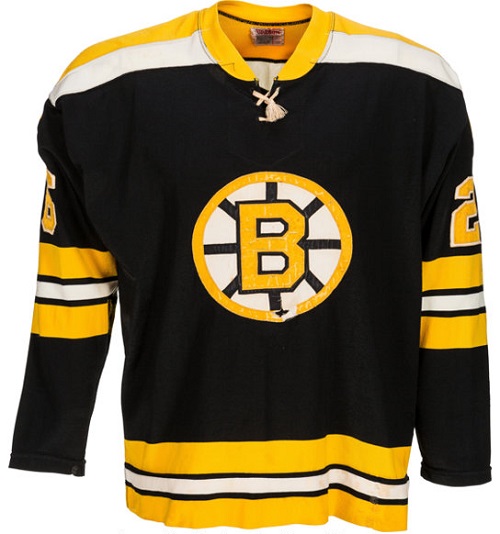 >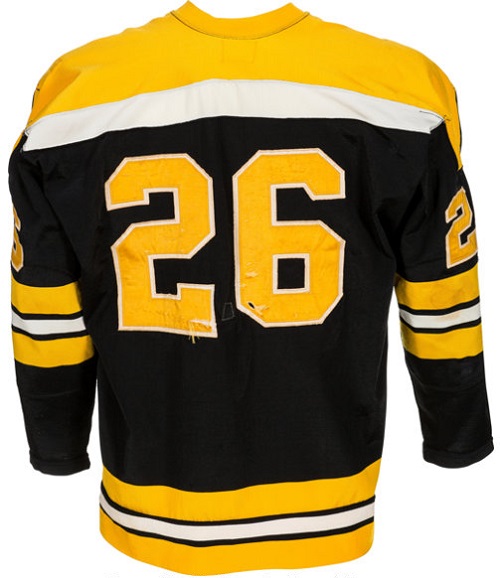 Photo Source: Heritage Auctions - ha.com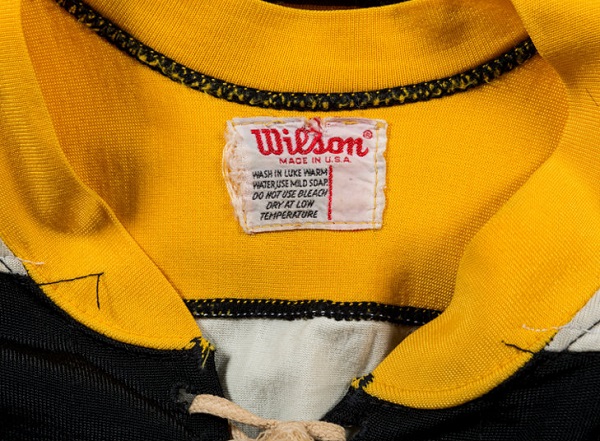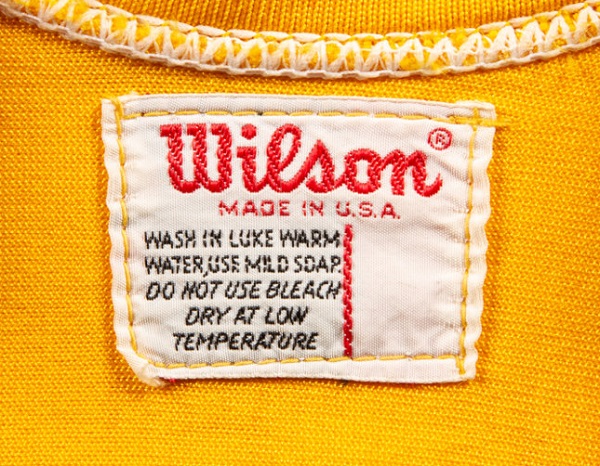 Manufacturer:
Wilson
Style:
Dureen Knit
Patches:
None
Fight strap style: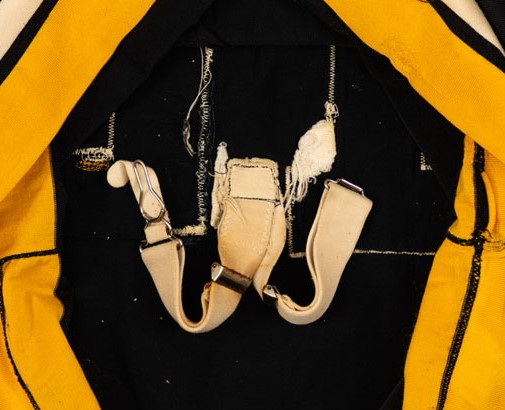 Boston Bruin Goalies in 1971-72:
Gerry Cheevers
Ed Johnston
1972 NHL All-Star Game Jerseys
The Boston Bruins would have four players suit up for the NHL All Star Game on January 25, 1972 in Minnesota.
Bruins to participate in the All Star Game:
Bobby Orr (defense)
Dallas Smith (defense)
Phil Espositio (center)
John McKenzie(left wing)
Here is an example of the jerseys the Bruins wore during the game: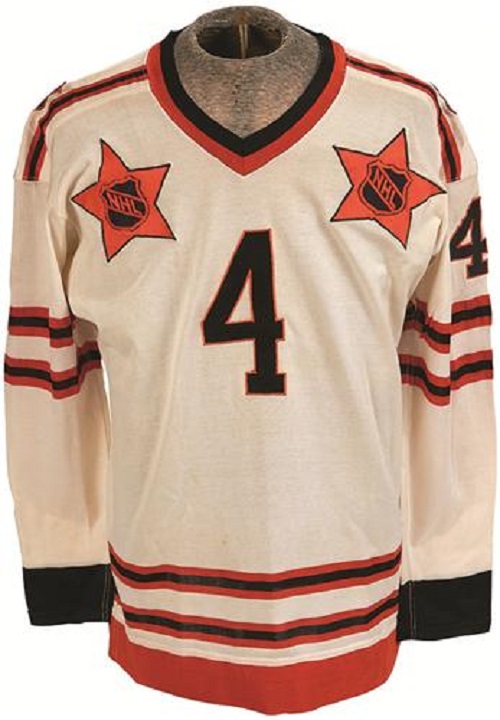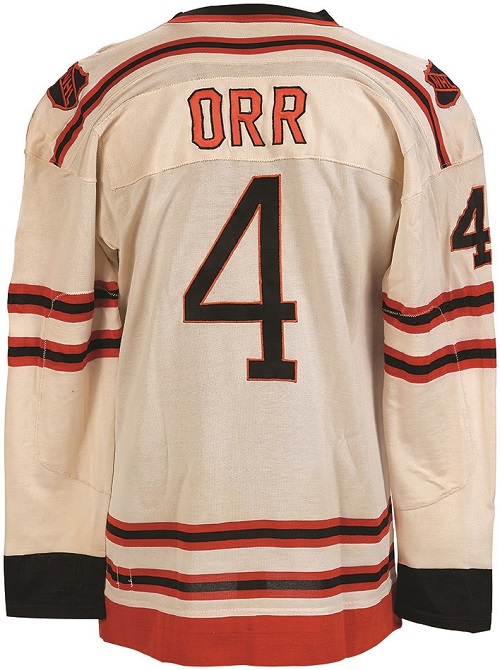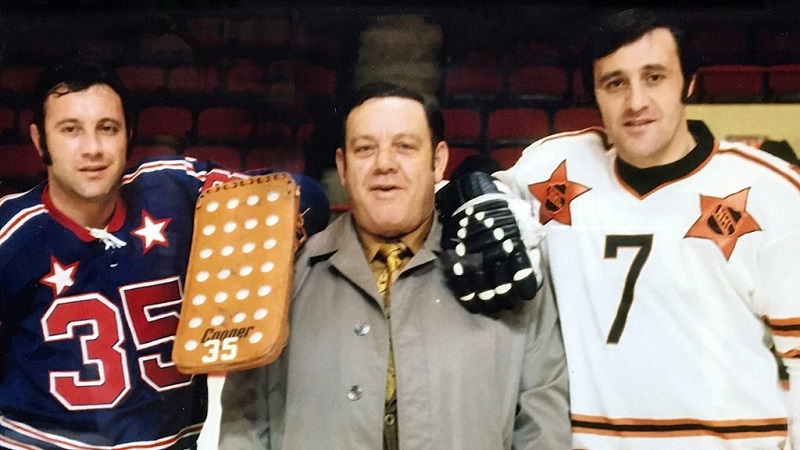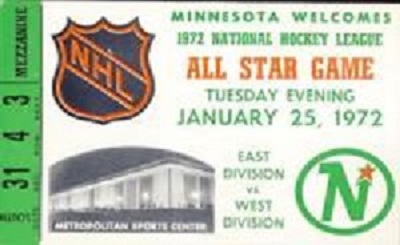 Here are some photos from the season: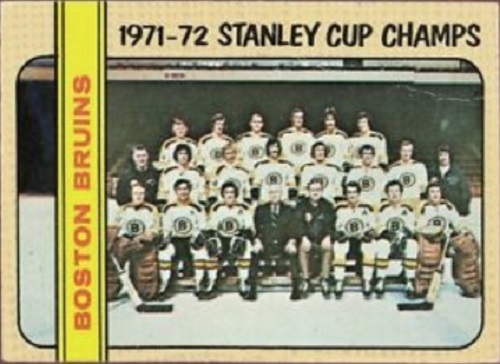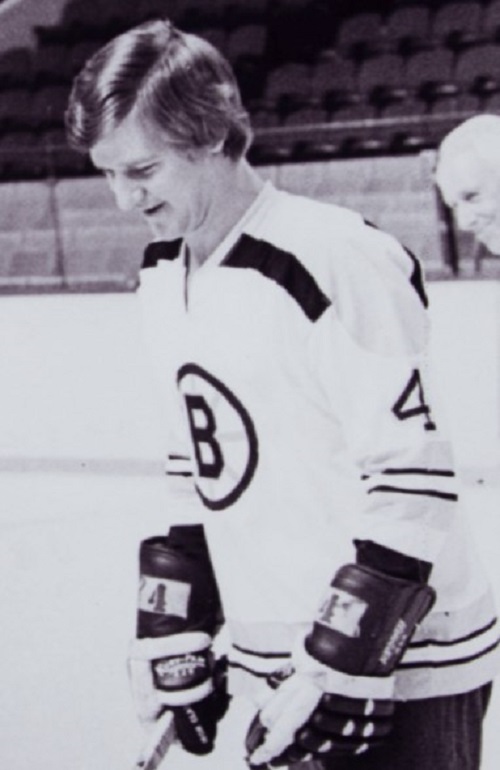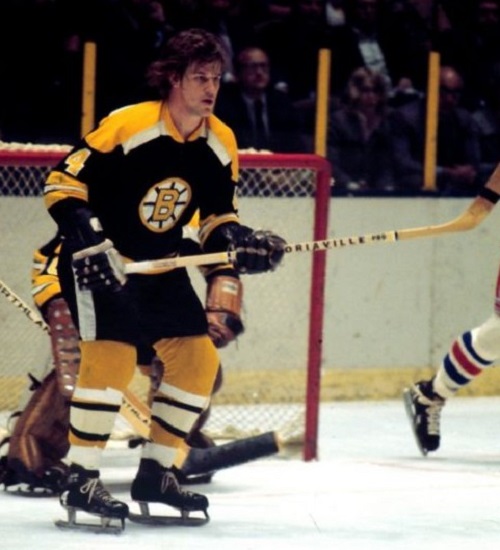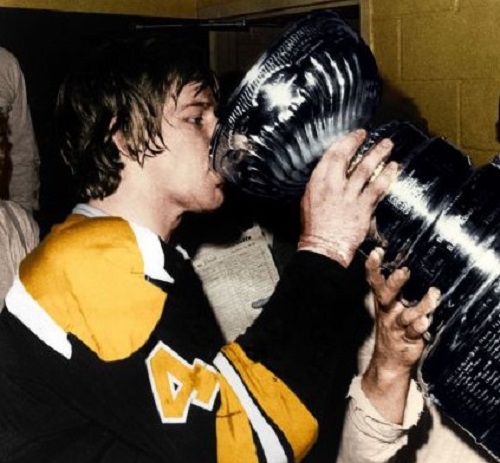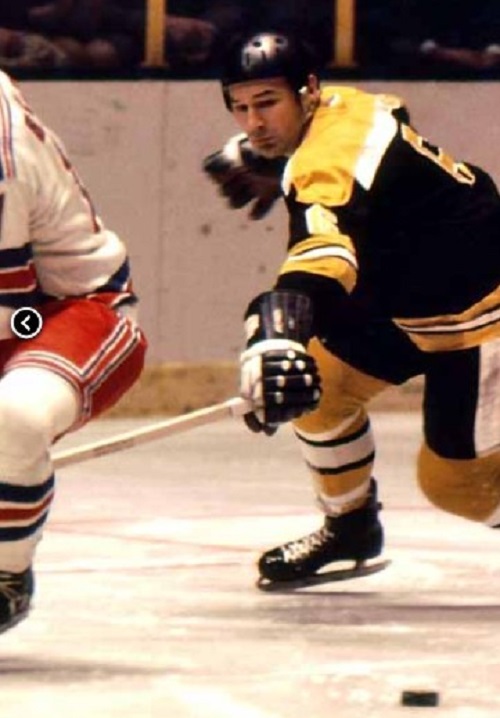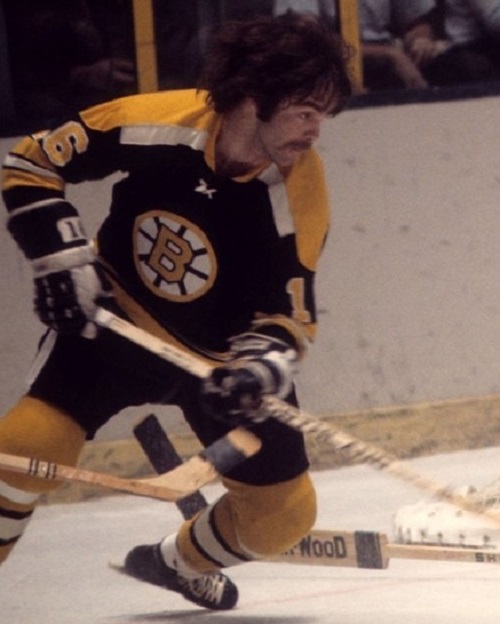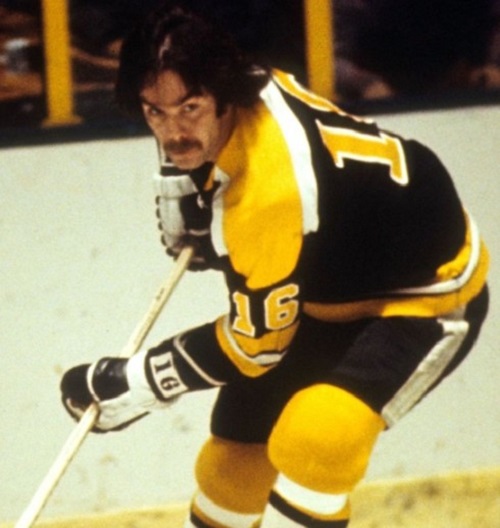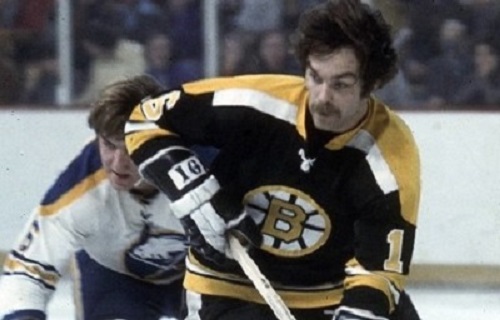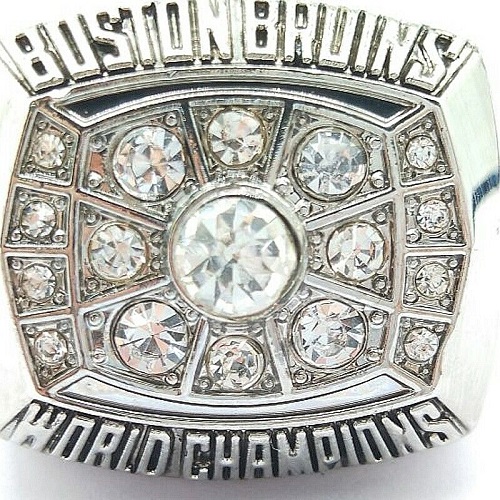 1971-72 Yearbook, Media Guide and Programs: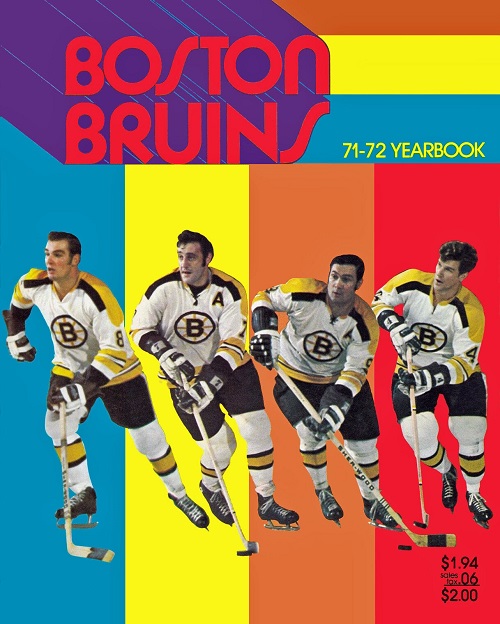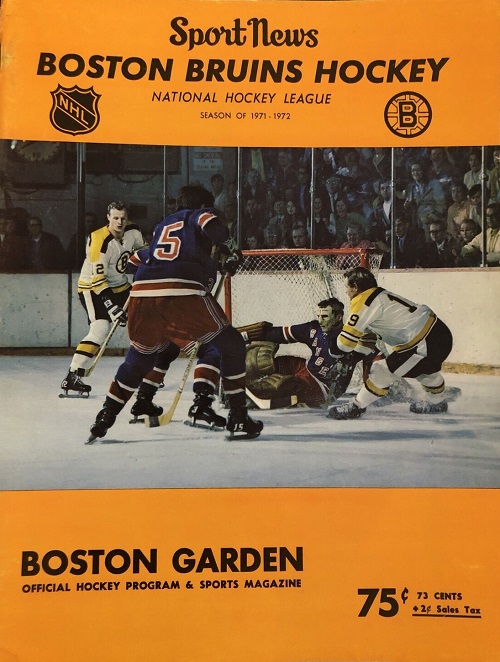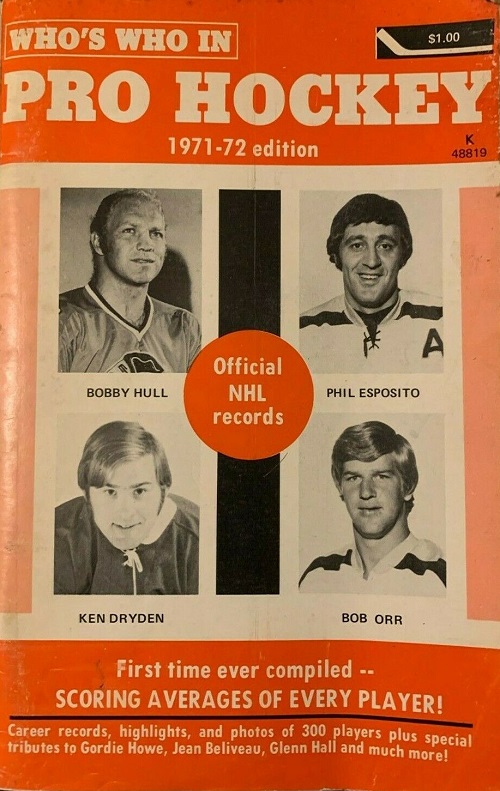 1971-72 Ticket Stubs: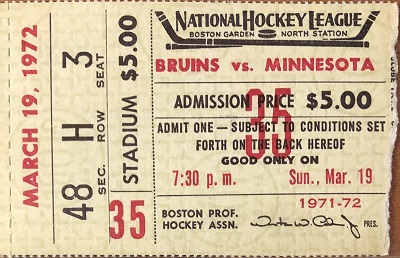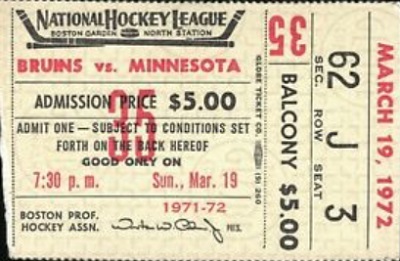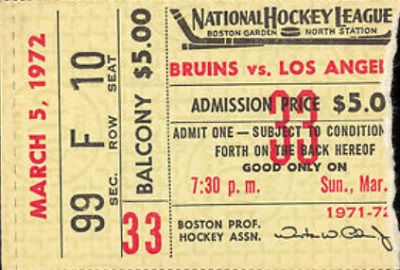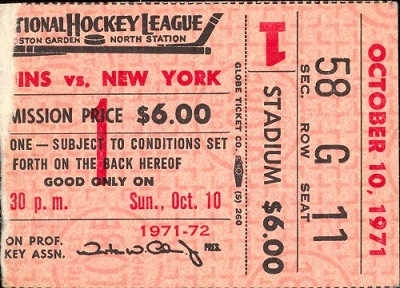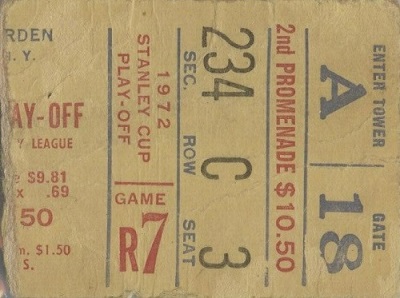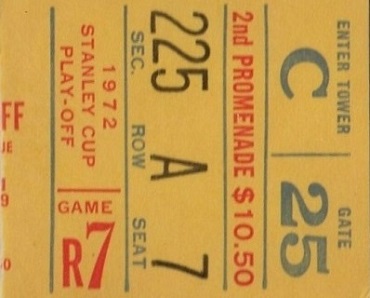 Stanley Cup Finals - Game 4
Past Auction Results:
1971-72 | Ted Green | Road\Black | Details
1971-72 | Derek Sanderson | Road\Black | Details
1971-72 | Bobby Orr | Home\White | Details
1971-72 | Don Awrey | Road\Black | Details
1971-72 | Bobby Orr | Road\Black(SCF) | Details
1971-72 | Phil Esposito | Road\Black | Details
1970-72 | Ed Johnston | Home\White | Details
1970-72 | Derek Sanderson | Home\White | Details
---