Boston Bruins Jersey History: 1975 - 1976
---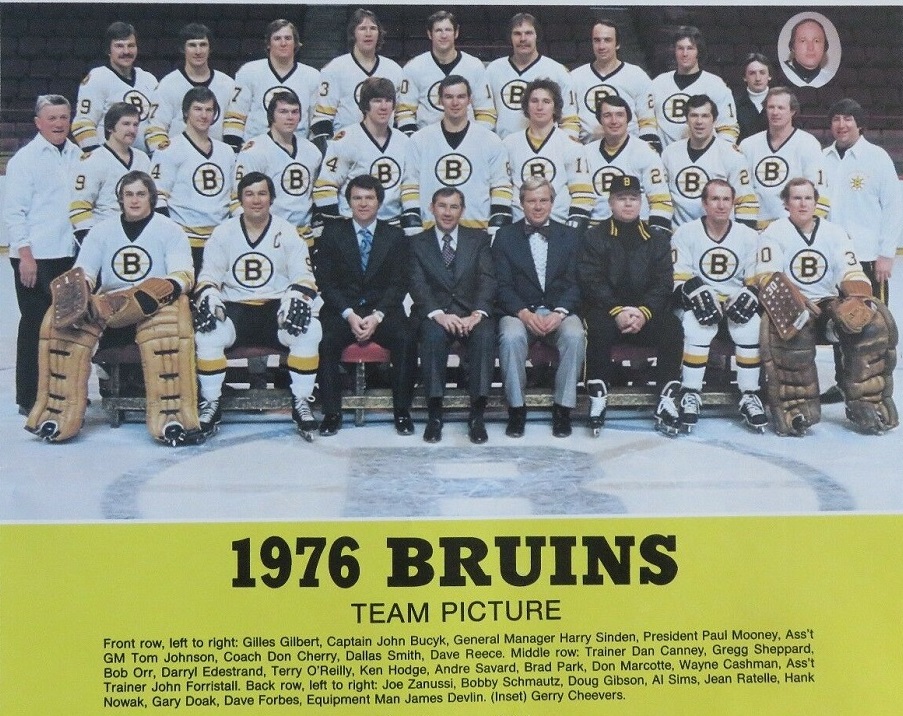 The Bruins would utilize Wilson dureen knit jerseys for the 1975-76 season that would feature a black and gold Massachusetts Bicentennial patch on each shoulder. Please note, I am not sure if these patches were in place for the first game of the season or applied shortly there after.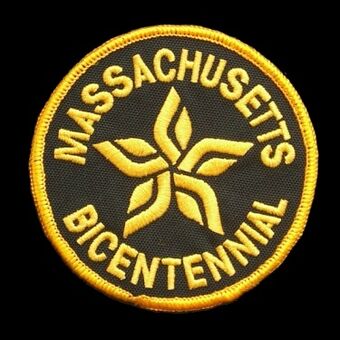 Many of these jerseys would be reused during the 1976-1977 season, having the Mass. Bicentennial patches removed and the new bear head patches sewn on. An example of this is shown below with the Gilles Gilbert road game jersey.
The Bruins introduced the Champion mesh jerseys during the 1975 pre-season for exhibition games. These jerseys would disappear for the regular season and then reappear in the playoffs. It appears that the Bruins would switch back and forth between their Wilson dureen and Champion mesh jerseys throughout their two playoff rounds against the Kings and the Flyers. My research shows that the Champion jerseys did not have any shoulder patches sewn on during the 1976 Stanley Cup playoffs. More details re: Champion mesh jerseys can be found in the 1976-1977 season.
Here is a photo of the Bruins shaking hands with the Los Angeles Kings after their playoff series in 1976 wearing the Champion mesh jerseys with no shoulder patches: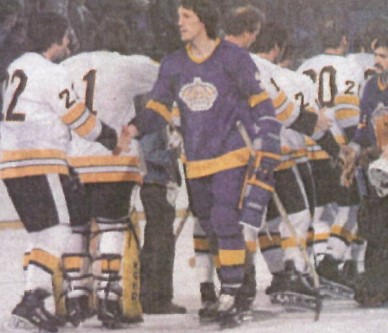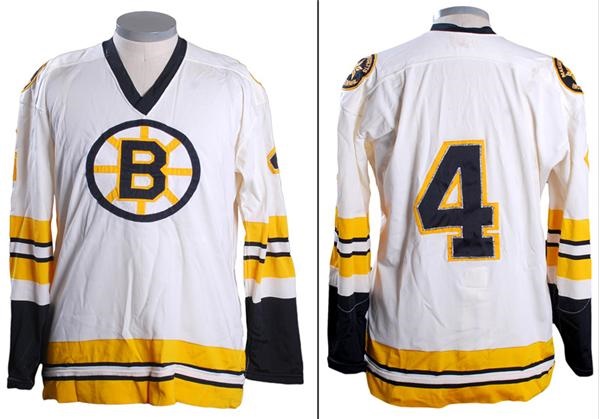 Home Jersey
Wilson Dureen
Photo Source: Heritage Auctions - ha.com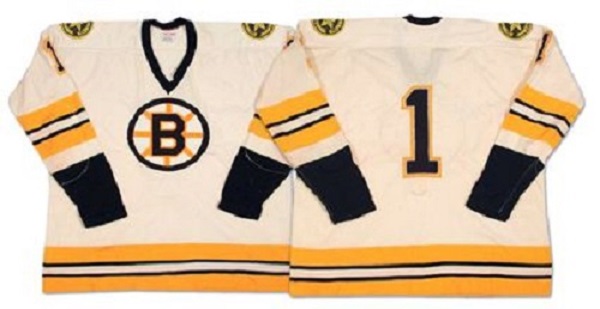 Home Jersey
Wilson Dureen
Photo Source: Classic Auctions - classicauctions.net

*Note: I am desperately trying to locate the jersey shown above that was worn by Gilles Gilbert. Any assistance would be greatly appreciated.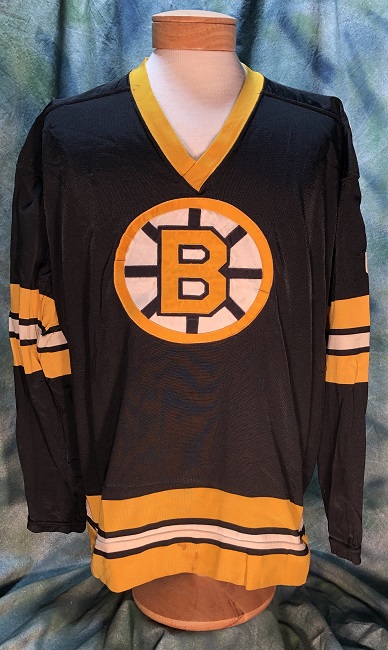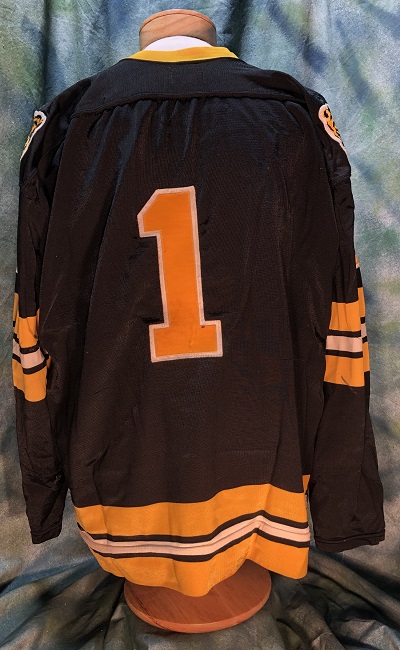 Road Jersey
Wilson Dureen
Photo Source: Frosty's Hockey World

You can see more detailed information on this Gilles Gilbert jersey HERE
I believe the Bruins would only use one set of of the Wilson dureen jerseys for both home (white) and road (black) throughout the regular season and adding the Champion jerseys during the playoffs.
The neck tags display the "Wilson" brand name.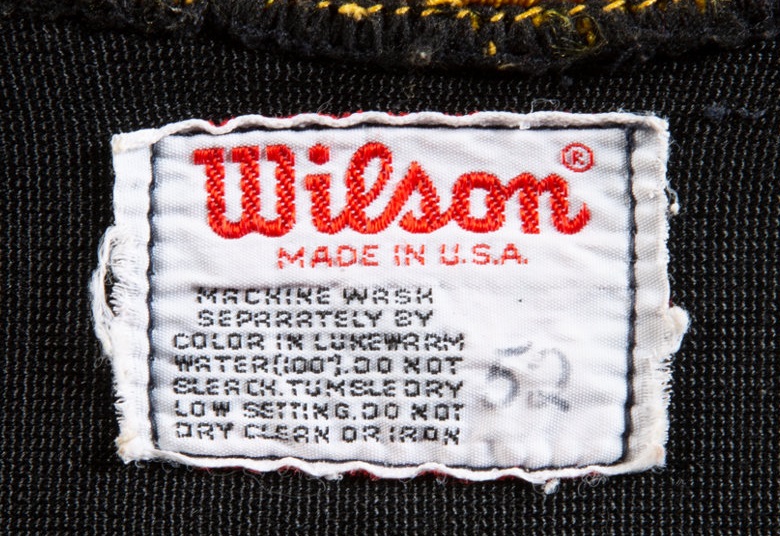 Manufacturer:
Wilson
Style:
Dureen Knit
Patches:
Massachusetts Bicentennial
Fight strap style: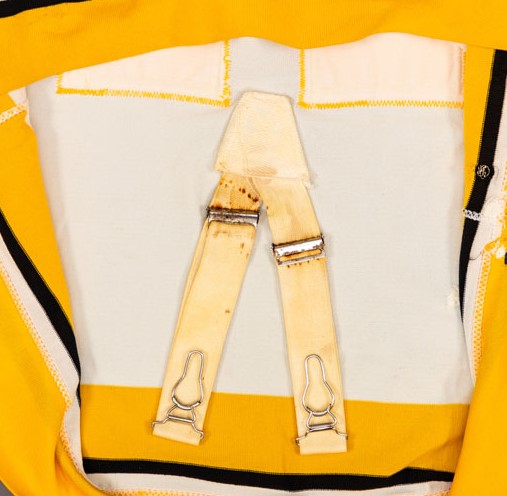 Wilson Fight Strap
Boston Bruin Goalies in 1975-76:
Gilles Gilbert
Gerry Cheevers
Dave Reece
Temporary nameplates were glued on for the January 8, 1976 exhibition game against the Soviet Red Army team.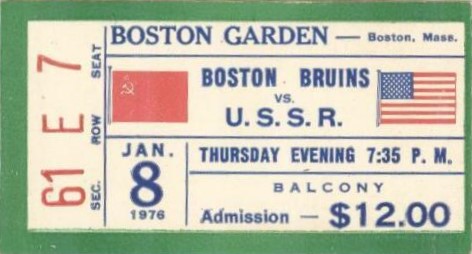 Known Odditites:
You will see photos from this season showing Gerry Cheevers wearing the #31 that may\may not have the Massachusetts Bi-centennial patch. When Cheevers first returned to Boston from his stint with Cleveland in the WHA, he wore #31 as #30 was being worn by Dave Reece. Cheevers would later switch to #30 for home games but continued to wear #31 on the road so as to avoid wearing the cursed road #30 jersey that had last been worn by Dave Reece in Toronto when he was torched by Darryl Sittler and the Maple Leafs on February 7, 1976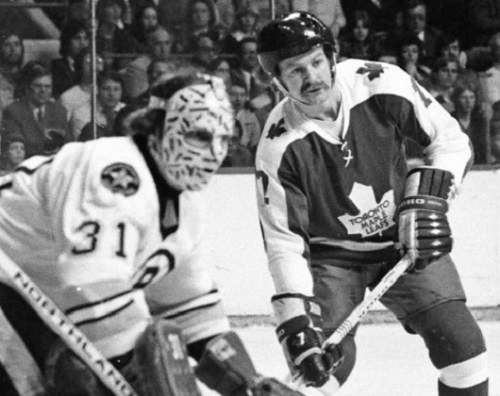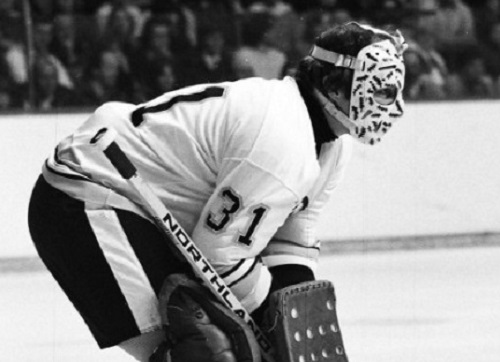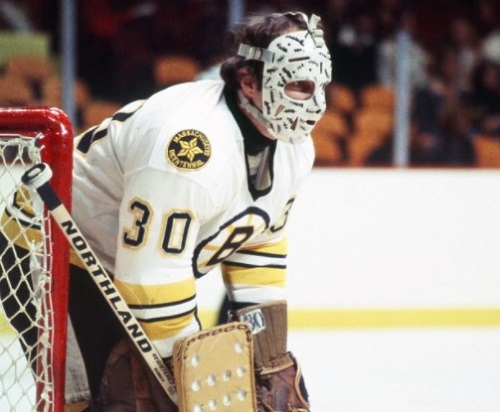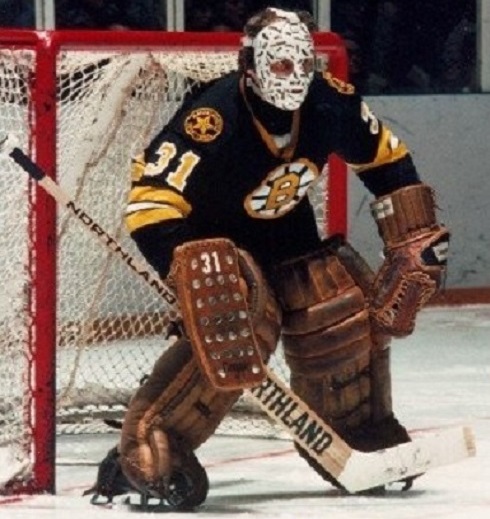 1976 NHL All-Star Game Jerseys
The Boston Bruins would have two players suit up for the NHL All Star Game on January 20, 1976 in Philadelphia:
Brad Park (defense)
Greg Shappard (center)
Here is an example of the jerseys the Bruins wore during the All Star game: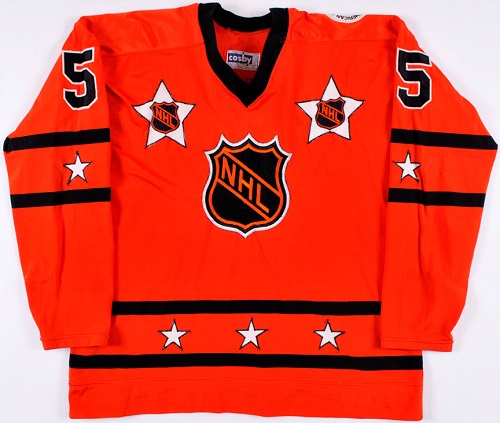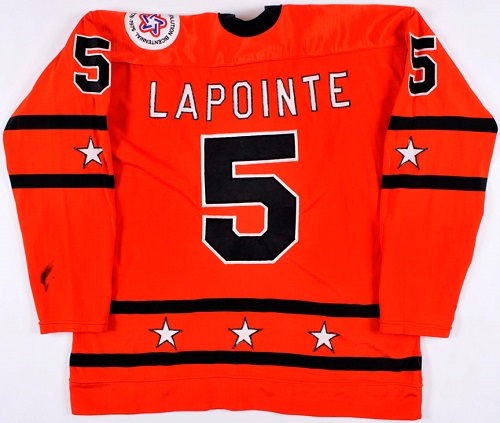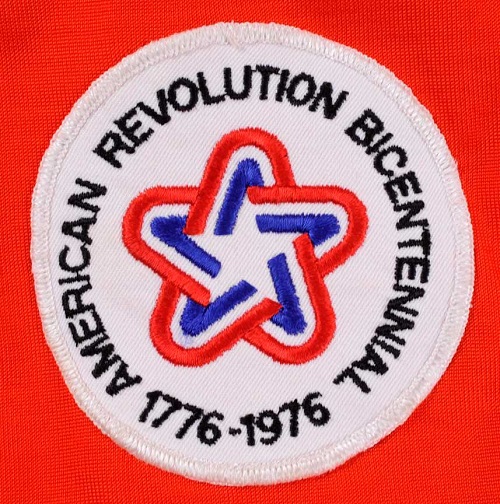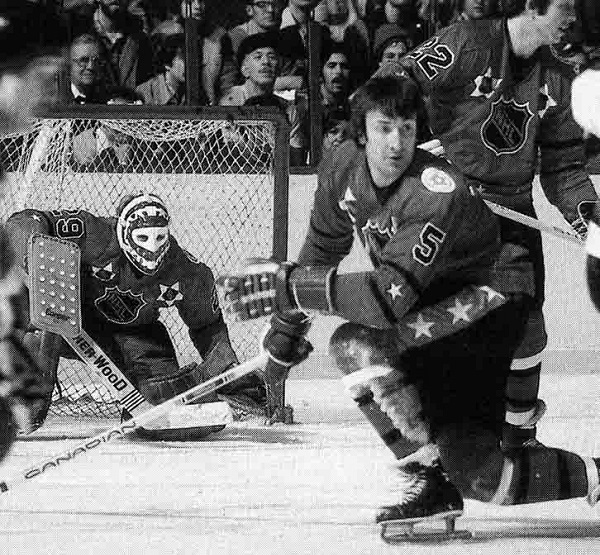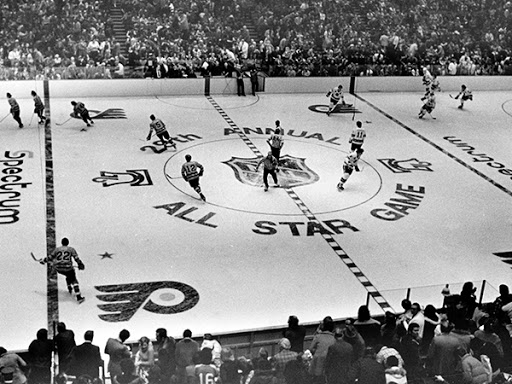 Here are some photos from the season: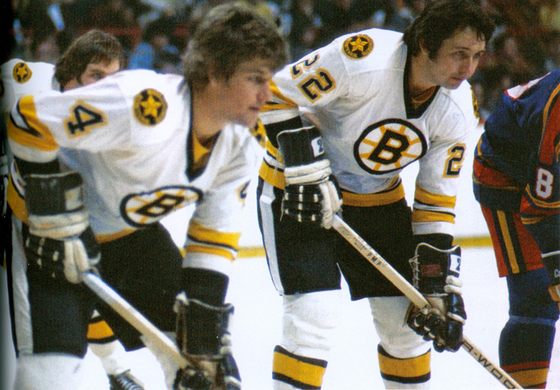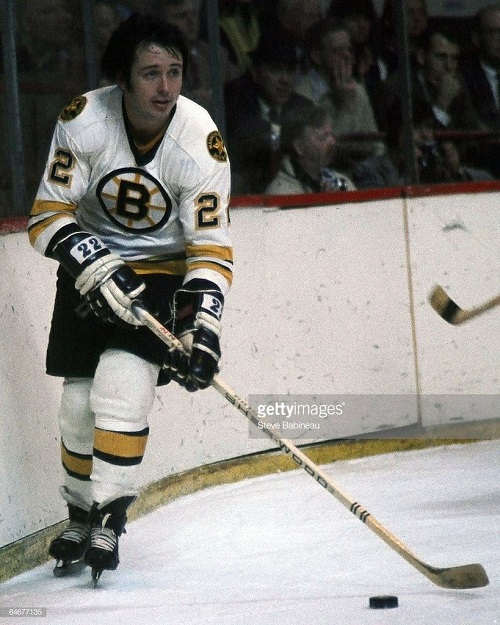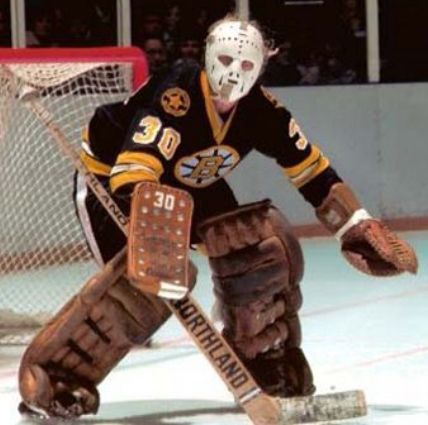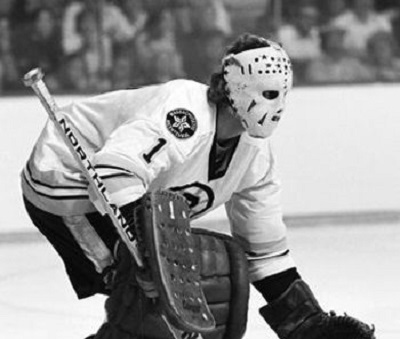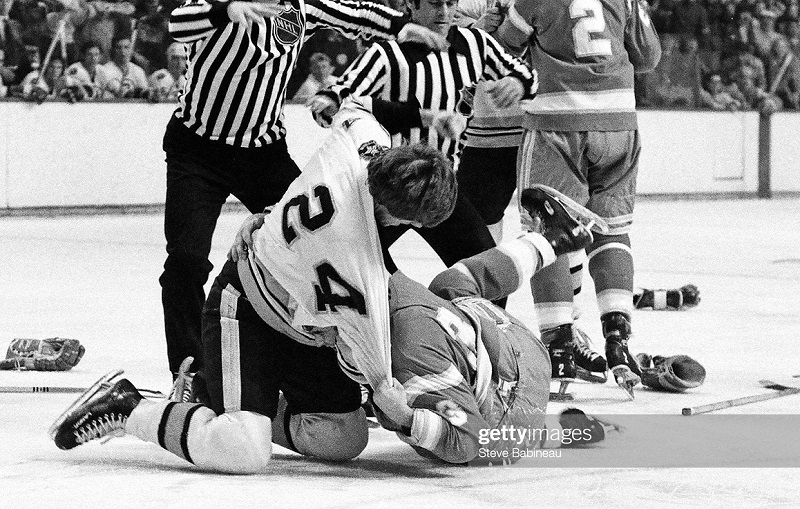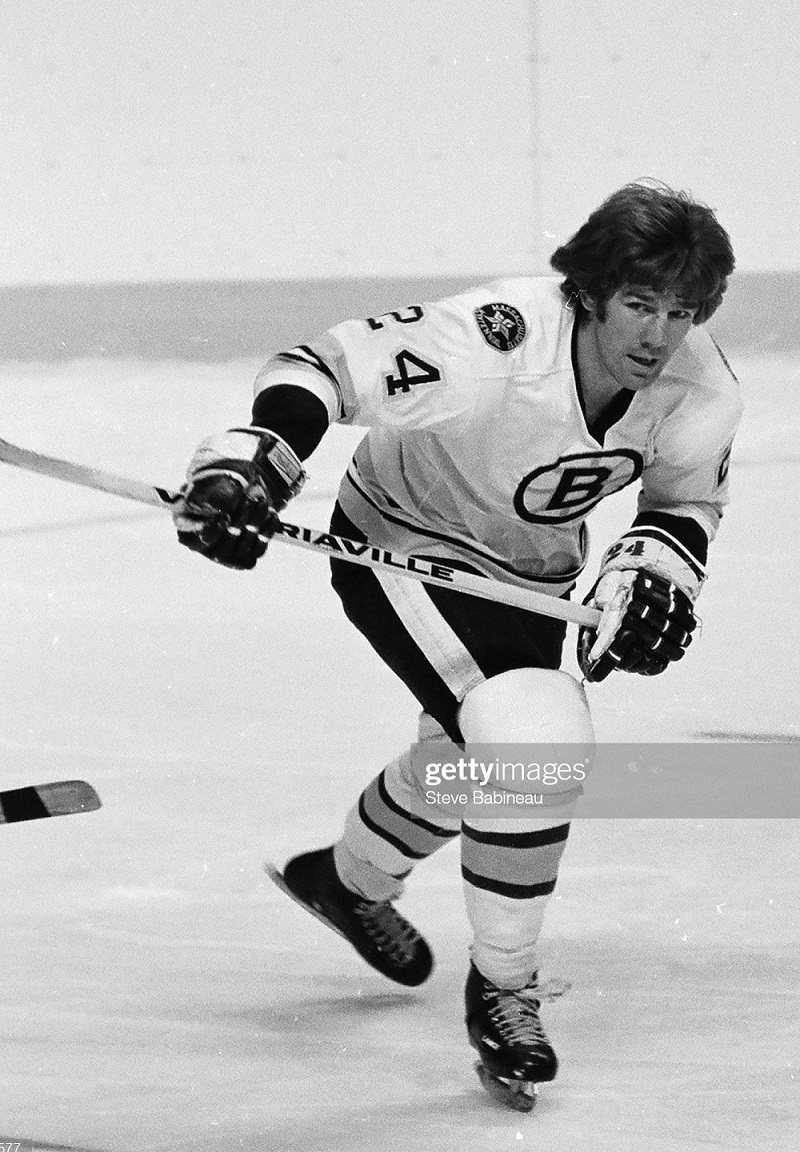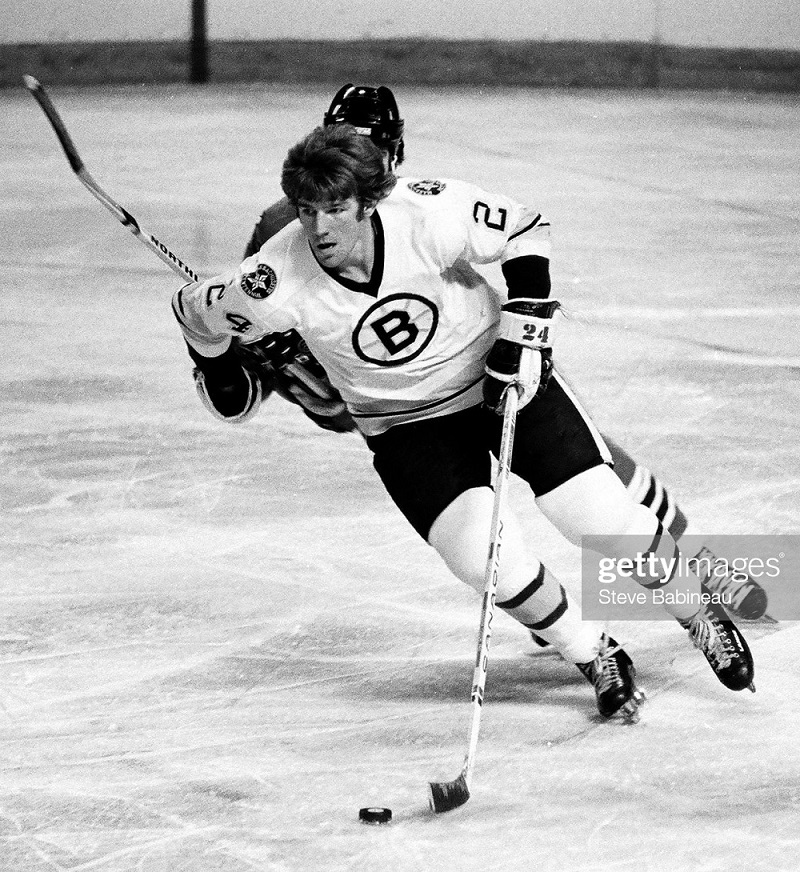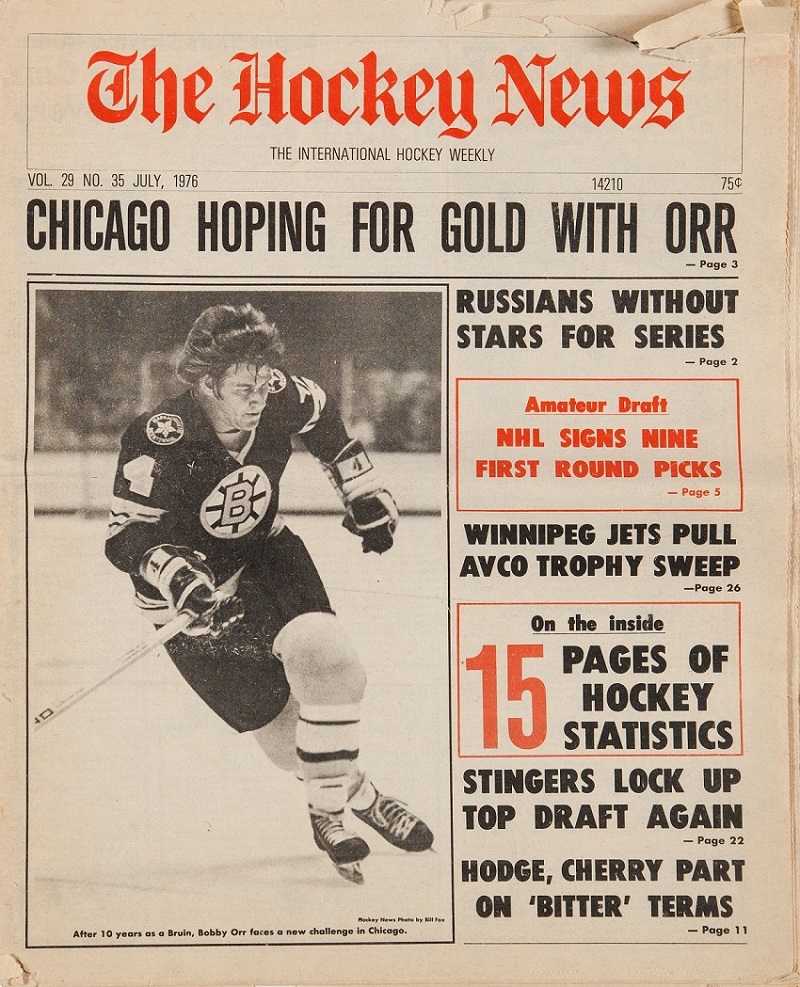 Bruins Pockets Schedules from 1975 - 1976: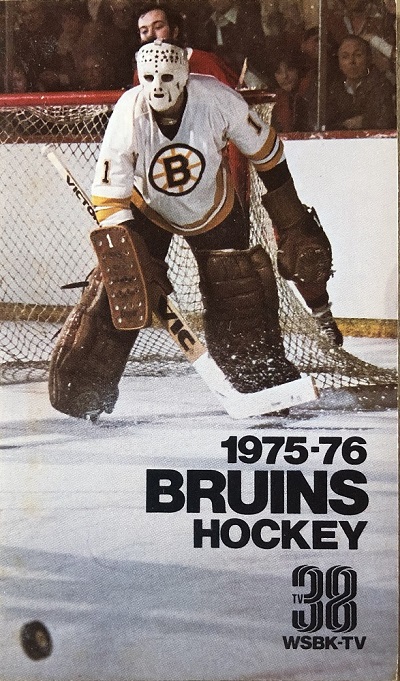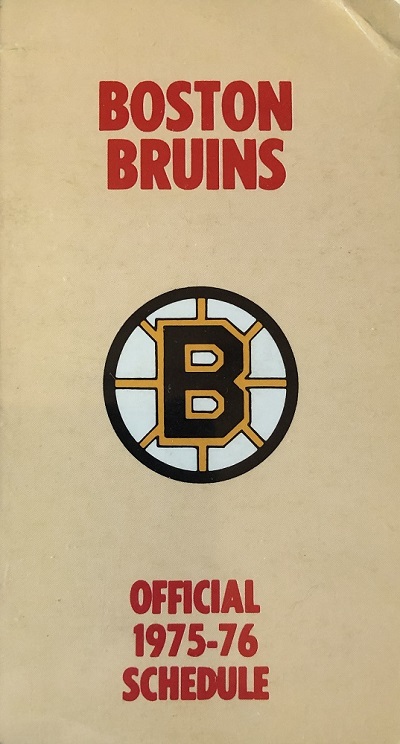 Ticket stubs from 1975 - 1976:


Playoffs vs. LA Kings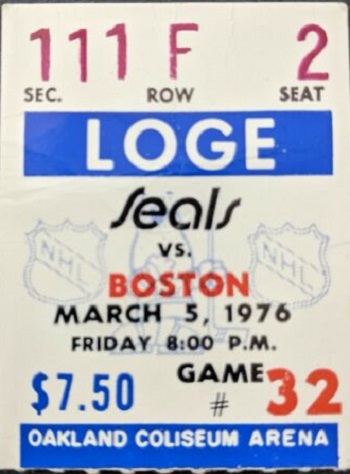 Past Auction Results:
1975-1976 | Bobby Orr | Road\Black | Details
1975-76\1976-77 | Milbury\Hagman\Smith | Home\White | Details
1975-76\1976-77 | Gilles Gilbert | Home\White | Details
1975-76\1976-77 | Terry O'Reilly | Home\White | Details
1975-76\1976-77 | Gilles Gilbert | Home\White | Details
1975-76\1976-77 | Gilles Gilbert | Road\Black | Details
1975-76\1976-77 | Mike Milbury | Road\Black | Details
1975-76\1976-77 | Savard\Schmautz | Home\White | Details

---